It is Time.
---
Sunday, September 4, 2016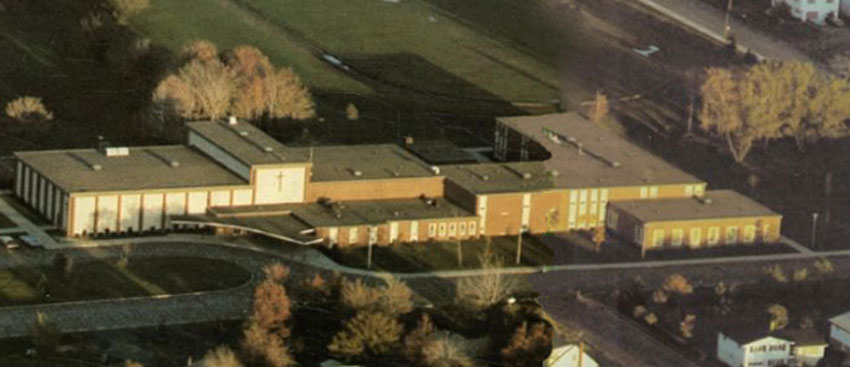 ---
"As the Bishop Hafey Junior/Senior High School family, we commit ourselves to the universal values of love for God and service to humanity. As an extension of the Holy Catholic Church, we strive to teach as Jesus did by proclaiming the Good News, living the sacramental life, and building a faith filled community."
---
Event Details
Sign Up for the Event
Find Classmates
40th Reunion Committee
---
Contact Us
Where There Is Love...
---
The things we did...
Basketball
Baseball
Softball
Cross Country
Soccer
Golf
Wrestling
Cheerleading
Tennis
Bowling
Drama
Clubs
Orchestra
Homeroom
Car Stuffing Contest
Prom Night
Donkey Basketball
Hafey Bazaar
Hafey Day
Alma Mater
Theme from Mahogany
Pieroghi Sale
Baccalaureate Mass
...There Is God
---
The people who helped shape us...
Fr. Raymond
Fr. Jordan
Fr. Greskiewicz
Fr. VanMaanen
Sister Catherine Marie
Sister Robert Marie
Sister DelRay
Sister Helen Marie
Sister M Consilia
Sister M. Consolata
Sister Mary Elizabeth
Sister Therese Marie
Sister Jean
Sister Ann Marie
Mr Shemanski
Mr. Fulton
Mr. Lutz
Mr. George
Mr. Andras
Mr. Stefanovich
Mr. Warg
Mr. Chandler
Mrs. Fagan
Miss Mauro
Miss Shema
Miss Mangler
Bishop McCormick